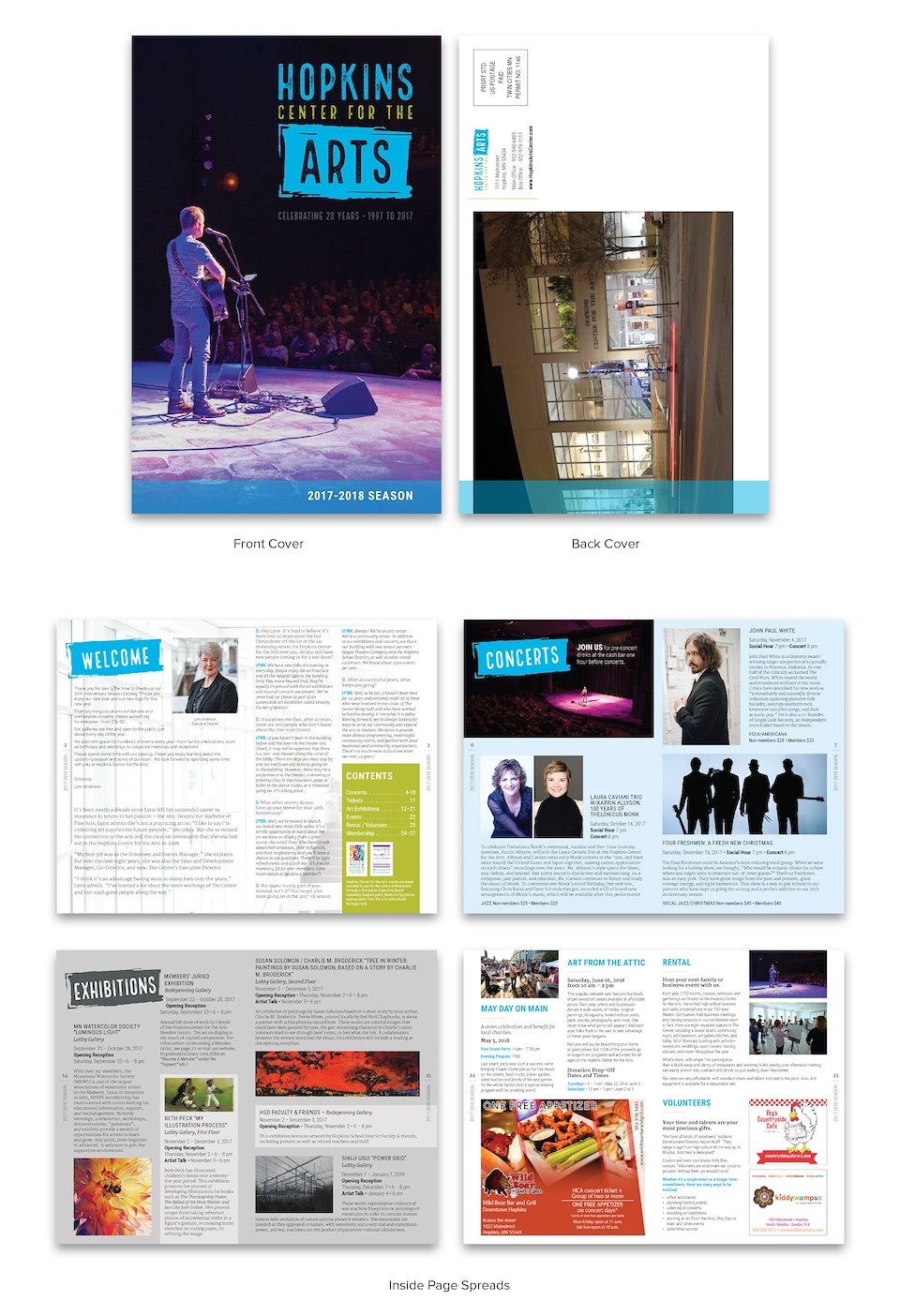 Non-Profit Season Catalog
Company Overview Brochure
Student Handbook
Product Brochure
Company Overview Brochure
Environmental Brochure: 8-page self cover piece printed on 100% recycled paper. Designed to communicate the company's environmental initiatives.
8-1/2" x 11" Folded Brochure: Designed to promote a new construction company.
Brochure: 8-page self-cover brochure designed for a print shop to promote their capabilities.
Catalog/Brochure: 20-page brochure designed to promote a cabinetry company's storage solutions product line (not all pages pictured).
Tri-Fold Brochure: Designed to announce a new automated rewards system for a cabinetry company.
Tri-fold Brochure: 6" x 5" finished size. Designed to kick-off a marketing campaign to promote business banking services.
Tri-fold Brochure: Designed for a Catholic school to promote new enrollment.
11 x 17 Folded Brochure: Overview of 4 product lines - designed to be distributed at a trade show.
Brochure: 4 page, square self-cover brochure.
Designed to introduce new company's range of services.
Tri-fold Business Card/Brochure: Designed for a start-up company to promote their new business and also function as each employee's business card.
Non-Profit Annual Report